Corporate Investigations
Home > Services > Corporate Investigations
About Us
France Corporate Investigators, is a leading investigation and risk protection group that aims to provide high quality services all across the globe in support of its clients. more about us
Our Services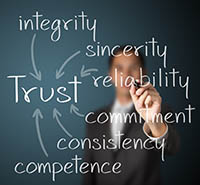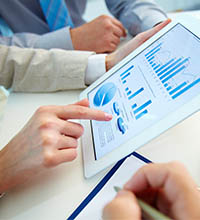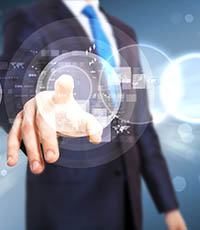 Corporate Investigation Services in France
We welcome you to www.Francecorporateinvestigators.com. Our professional team of corporate investigators in France with their vast knowledge and years of experience are able to provide best customized solutions that help the various business houses in enhancing their strategies and decisions. In the existing corporate environment, organizations come across escalating risks of frauds due to the presence of unidentified fraudsters who carry out corrupt practices to degenerate the system and damage the corporate environment by projecting higher losses to the official properties and assets. It has become the need of the hour for making the people to use excellent processes of corporate investigations in France to get the competent solution of all business and corporate problems through superior corporate investigation processes which are effective in preventing and deterring the fraud motives to all such people who intends to spoil the mechanisms of corporate and businesses. Our wide range of corporate investigations in France is formed keeping the increase rate of threats and needs of clients in mind. We cover all kinds of investigation service required to prevent people from getting affected to serious threats and from incurring huge financial losses.

We offer the below mentioned corporate investigation services in France:
Corporate Financial Investigations in France
Director Investigation & Dealing in France
Corporate Due Diligence Investigation in France
Secret Commissions & Kickbacks in France
Fraud Investigation in France
Personnel Vetting & Background Checks in France
Pre-Litigation Investigations in France
Corporate Background Screening in France
Internet Investigations in France
Activity Checks in France
Pre-Post Employment Screening in France
Competitive Intelligence Investigation in France
Asset Tracing Investigation in France
Corporate Record Research Investigation in France
We always try to keep ourselves separate from the crowd by providing amazing investigation services in France to secure the structure of your organization at all the times so that any kind of risk will never destabilize your systems. At corporate investigative services in France, we are working completely for the betterment of the corporate sector, so that the risk of corporate fraud can be reduced.

The in-depth knowledge and evidences provided by France corporate investigators gives a clear picture and shows the best direction to its clients to achieve the desired goal. France corporate investigation service includes all kinds of intelligence services which is highly required for monitoring and overall surveillance of all kind of activities and movements carried by employees in an organization.

Our clients recommend us for corporate due diligence service in France and all its locations such as; Paris, Marseille, Lyon, Toulouse, Nice, Nantes, Strasbourg, Montpellier, Bordeaux, Rennes, Reims, Lille, LeHavre, Saint-Etienne, Angers. You can directly write to us in need of any Corporate Intelligence investigations in France.

To know more about our Investigations in France or to acquire any of our corporate risk investigative services in France, kindly write to us at [email protected].